Go to 「Gotemba Premium Outlet」directly from Tokyo!
You can enjoy shopping with easy connected as door to door accesses from your hotel entrance or your house by limousine.
(GOTEMBA PREMIUM OUTLETS official website)
■ Van type(maximum of 9 passengers)one person 10,200yen
■ Mini van type(maximum of 6 passengers)one person 15,300yen
In the case of taxi sightseeing
Pick up:23 wards Area of Tokyo・Mitaka city・Musashino city
Gotemba Premium Outlet(shopping)
Drop:23 wards Area of Tokyo・Mitaka city・Musashino city
Total time: 8 hours (including shopping time)
Fares:van type or mini van 91,670yen
【Notes】
※Please make a reservation 48hours in advance
※All tolls and parking fees are included.
※This service connects Gotemba premium Outlet and our service area (Tokyo 23 wards, Mitaka city, and Musashinnino city). Thus we cannot provide the transfers from and to other than our service area.
※Estimated shopping (tour) time on Gotemba Premium Outlet will be around 5 hours.
※This service is designed as kind of package program. Thus if you shortened shopping (tour) time, package price is not discountable. Also if you change the course or shopping time, your plan might not be applicable for this package program. Please feel free to ask any question for this program.
※This program is designed based on the operation of Japanese speaking driver.
How does it work?
Make a reservation→Receive a booking confirmation by email → Meet the driver at your pick-up location
Online Booking Form
km group bilingual desk「Contact Us」
Type of vehicle
Sedan type
(maximum of 4 passengers)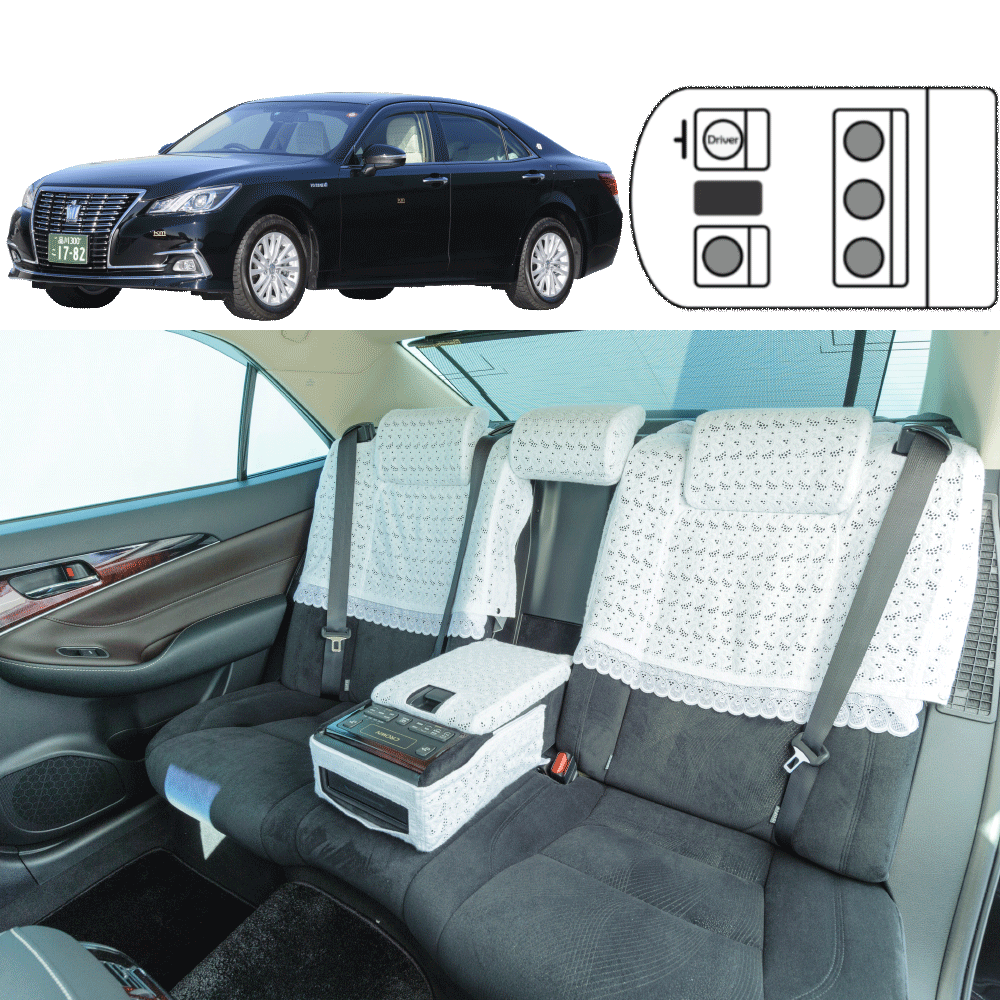 Mini van type
(maximum of 6 passengers)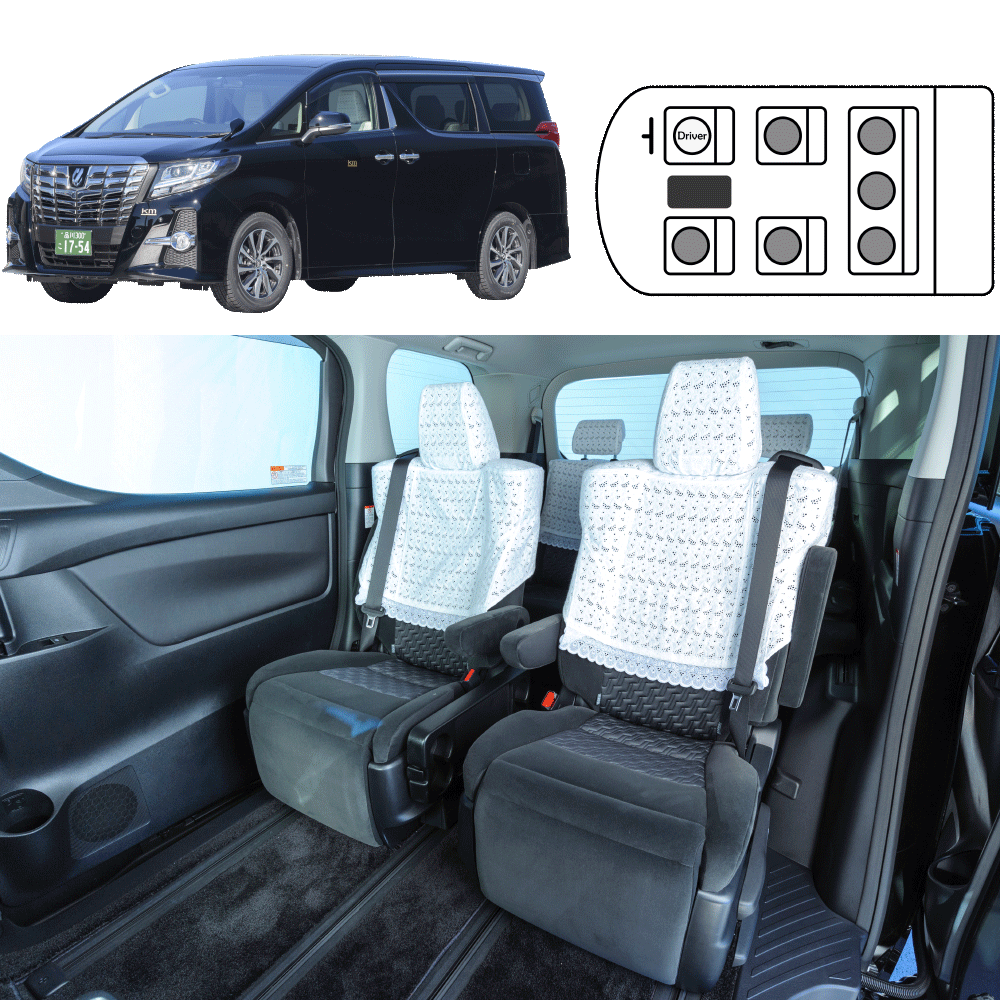 Van type
(maximum of 9 passengers)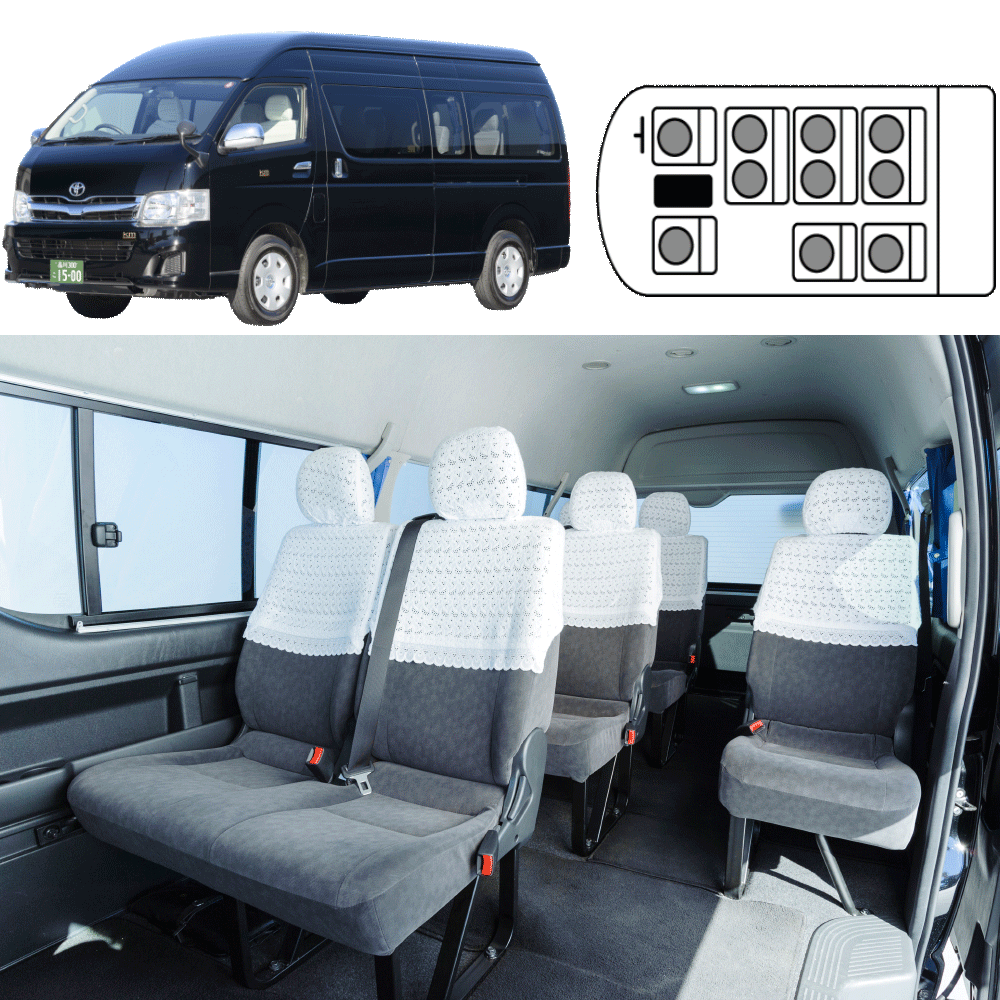 Other course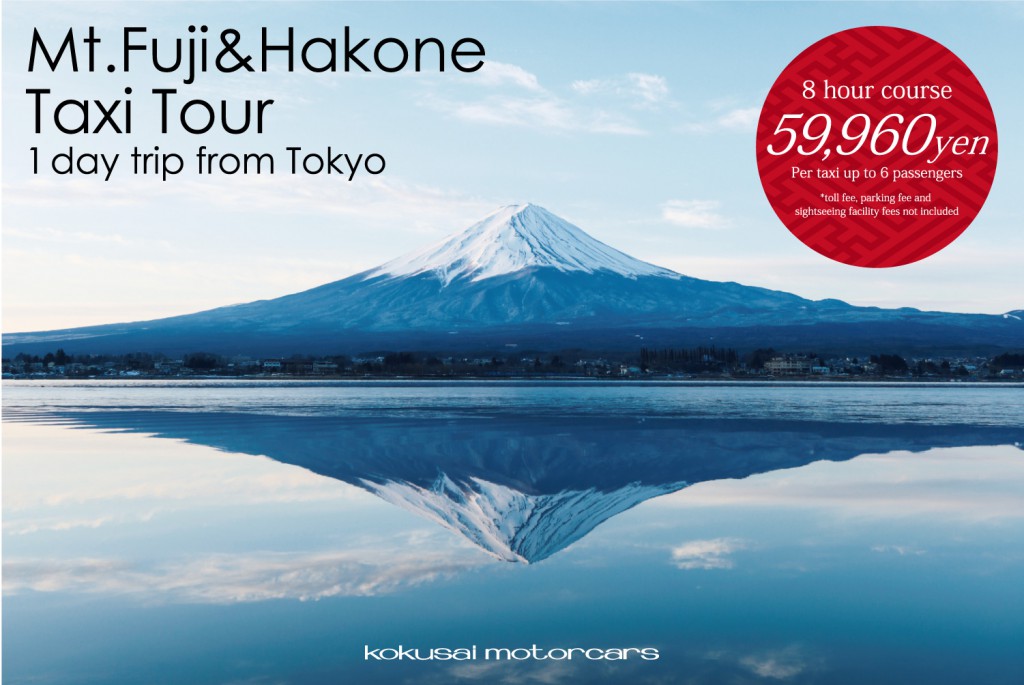 新着記事
タクシーを利用した観光地巡り
利用料金が高いと思われがちなタクシー移動も観光タクシーなら定額料金で利用が可能です。
少人数でも大人数でも、観光アドバイザーも兼ねるドライバーがストレスのない観光地移動をご案内します。
料金について
利用方法について
観光タクシーのお問い合わせ