TOKYO TRAVEL GUIDE ( Tokyo Drive )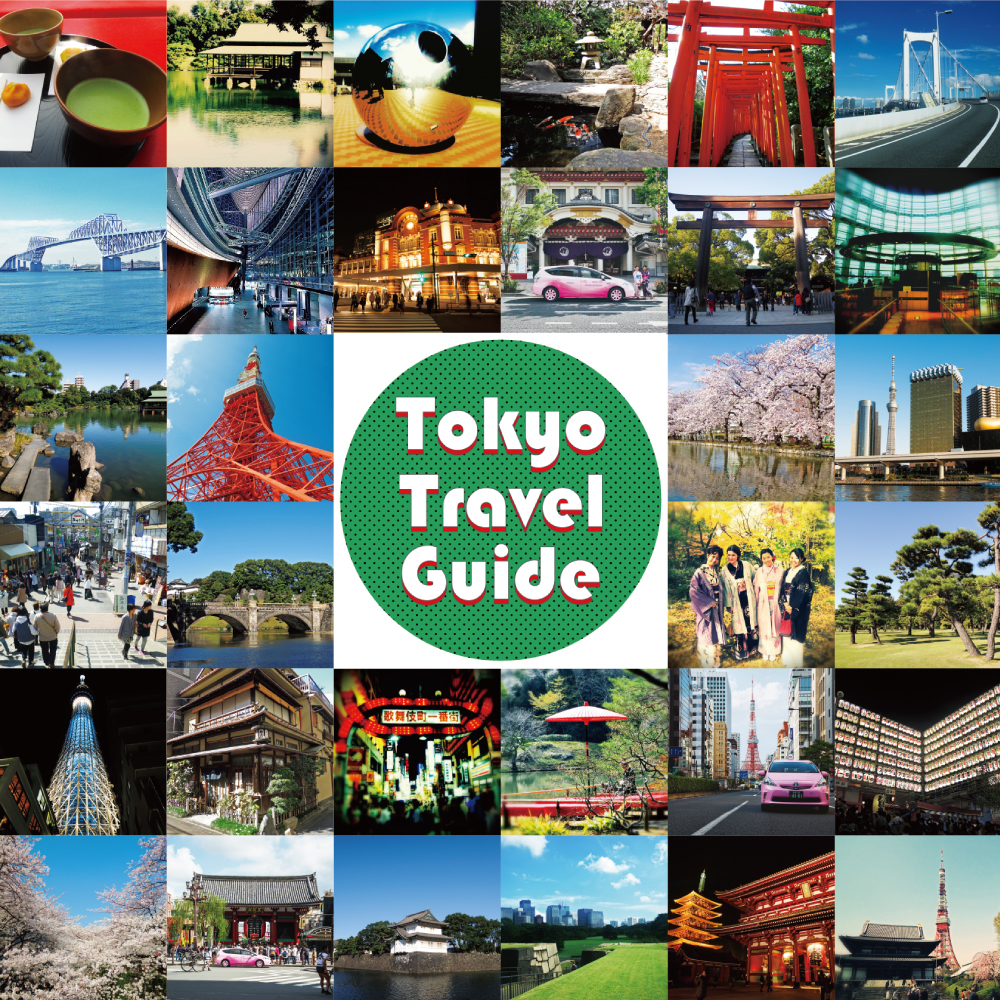 Pick one of our standard tours or remodel/customize your own course!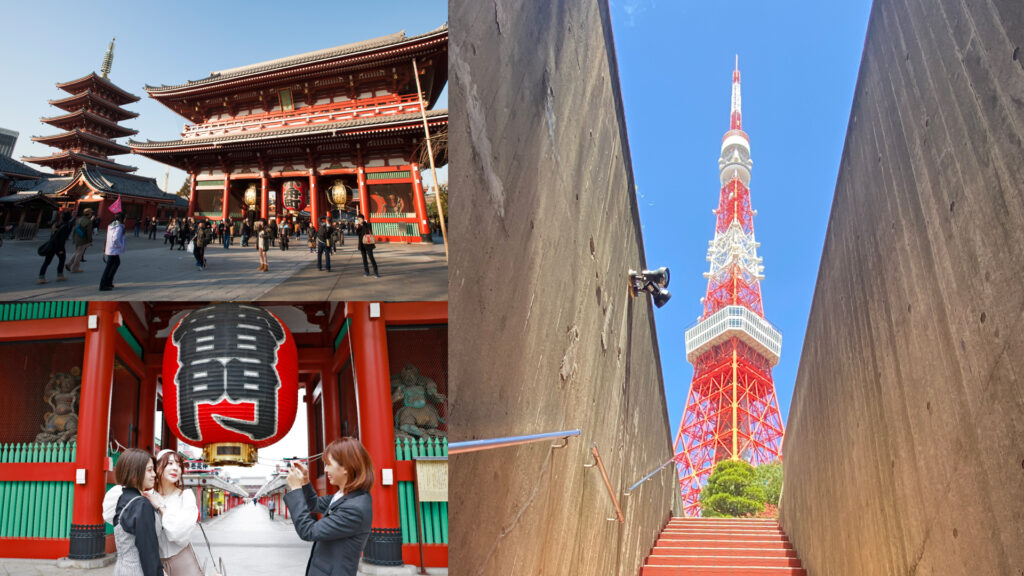 Enjoy Tokyo Sightseeing in TAXI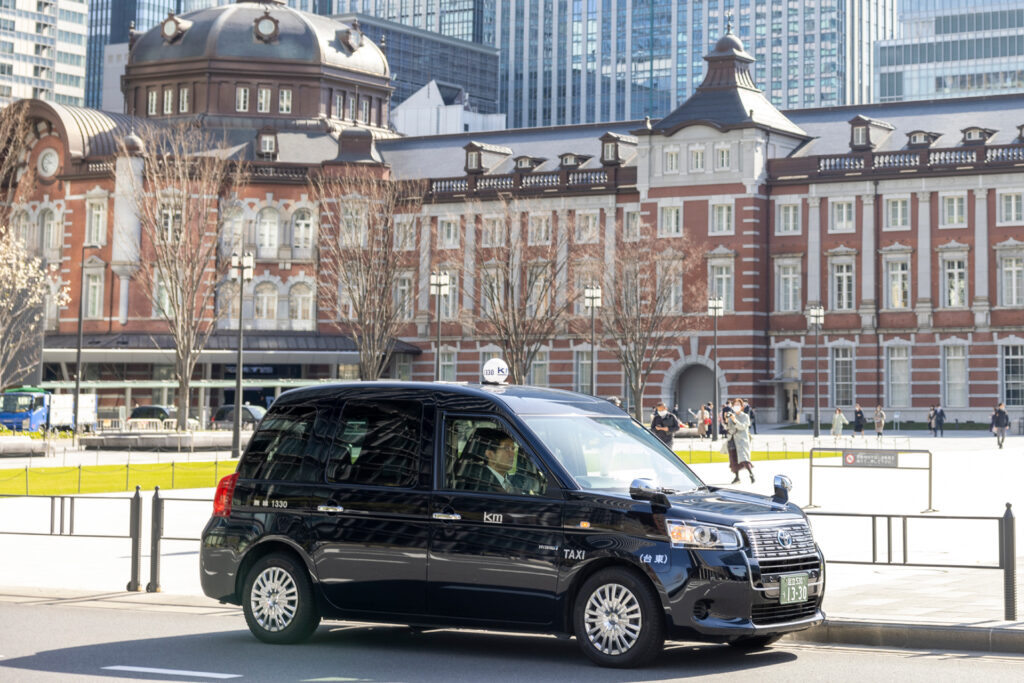 5hour course 28,160yen
Tourist guide is available in Japanese
Toll fee,Parking fee and sightseeing facility fees not include.
For 3 people, 9390yen/person
Additional fee for time extension:2,770yen per 30 min.
For large vehicles, the first ride (1 hour) is 6,020 yen and the additional fare is 2,810 yen/30 minutes.
Caution:
We can pick you up from the departure or destination of 23wards
in Tokyo, Musashino City and Mitaka City.
The charge is only for one taxi.
The time during your shopping and your meals will be calculated
as the sightseeing hours.
According to the schedule of the tourist Facilities, the course will be
changed in some special situation.Thank you for your understanding.
Tourist guide is available in Japanese
MODEL COURSE
Imperial Palace ,Asakusa &Tokyo Skytree Town Tour
[Most popular]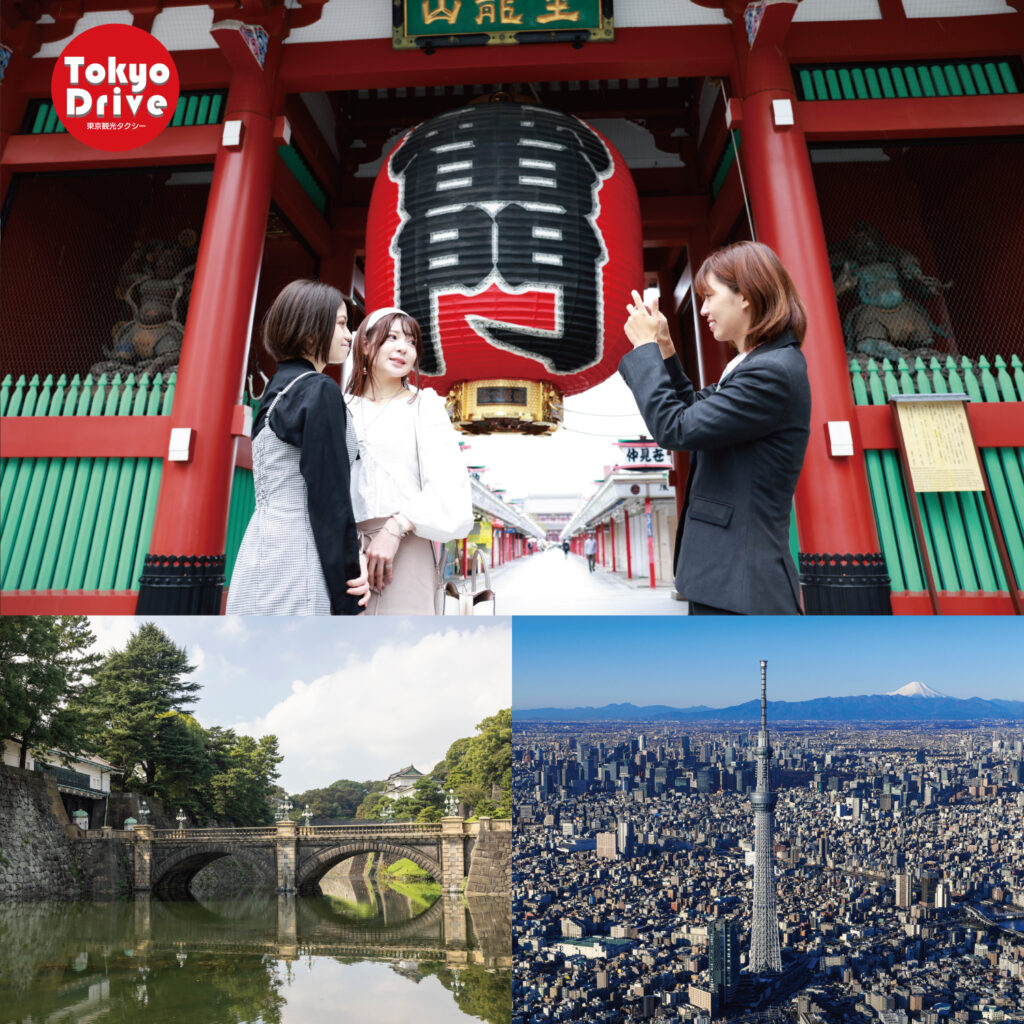 Tokyo city = Imperial Palace = Kabukiza Theater = Asakusa =
Tokyo SkytreeTown = Akihabara = Tokyo Station~ Tokyo city
Here are some highlights of each spot and how to enjoy them.
The Imperial Palace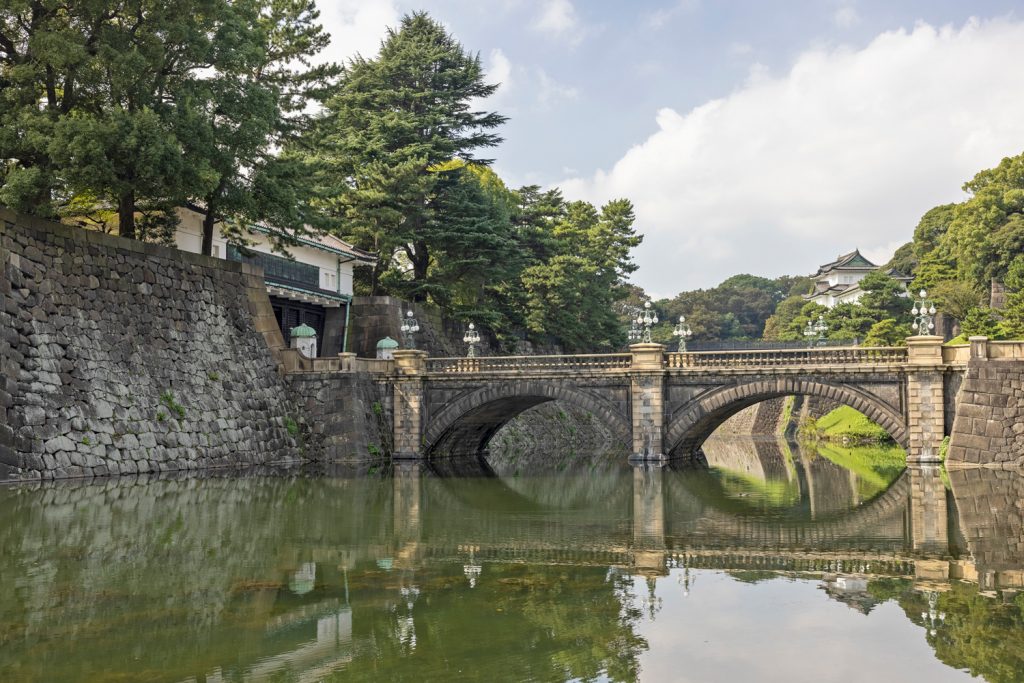 The Imperial Palace is the residence of Japan's emperor and its expansive grounds are an oasis of natural beauty in the heart of Tokyo. The East Gardens of the Imperial Palace are open to the public free of charge and offer seasonal views. In addition, the plaza in front of the palace offers a panoramic view of the Imperial Palace and a chance to experience Japanese history and culture.
Asakusa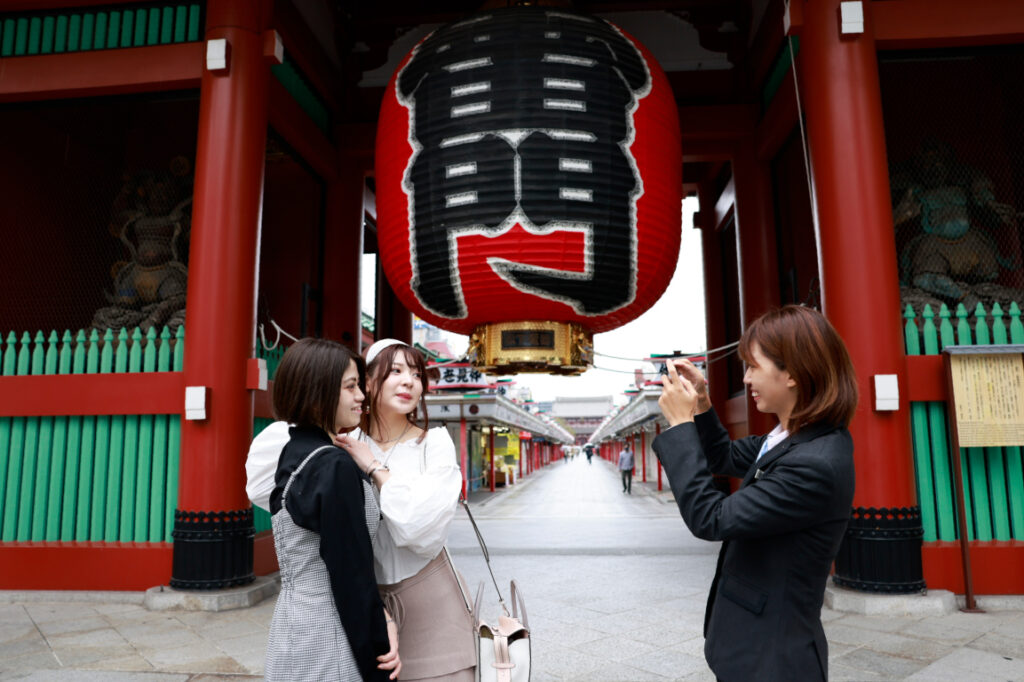 Asakusa is an area that retains the atmosphere of a traditional downtown area that has existed since the Edo period, and there are many places where visitors can experience traditional Japanese culture. Typical examples are Kaminarimon and Nakamise-dori.Kaminarimon is the gate at the entrance to Sensoji Temple and is considered one of the most powerful spots in Japan. Nakamise-dori is lined with stores selling Japanese sweets, candy crafts, and souvenirs.
Tokyo Sky Tree
Kabuki-za Theater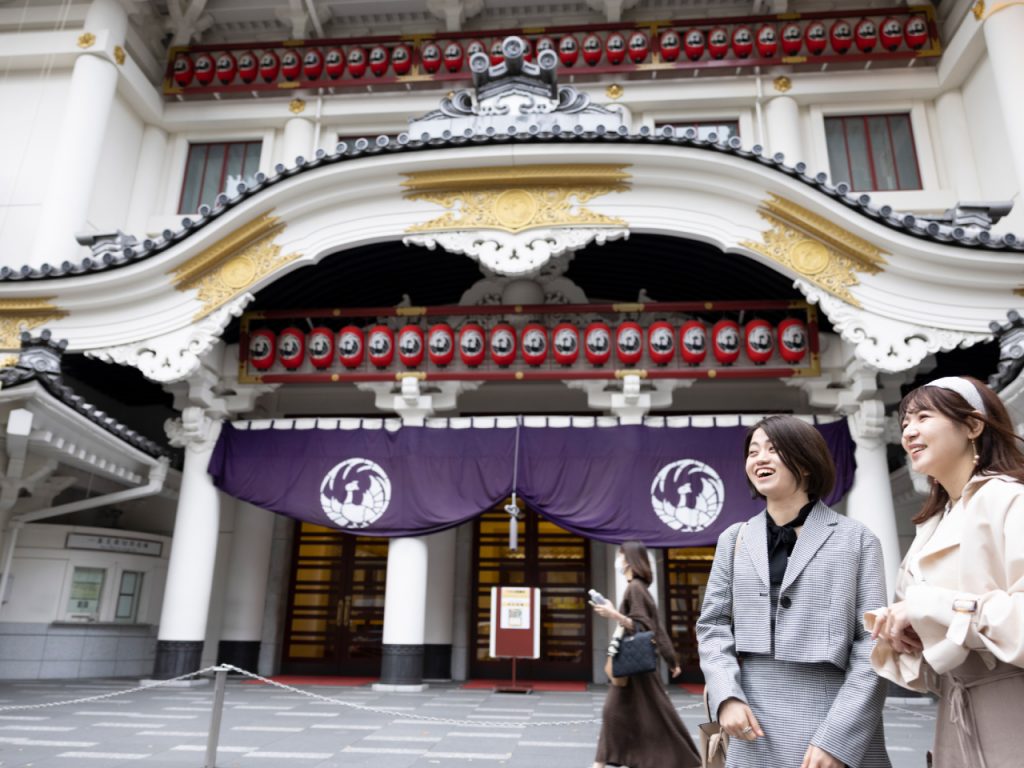 The Kabuki-za Theater is one of Tokyo's major tourist attractions, where visitors can view kabuki, a traditional Japanese performing art. In addition to the fascination of Kabuki, the architecture and decorations are also a highlight of the theater.
Akihabara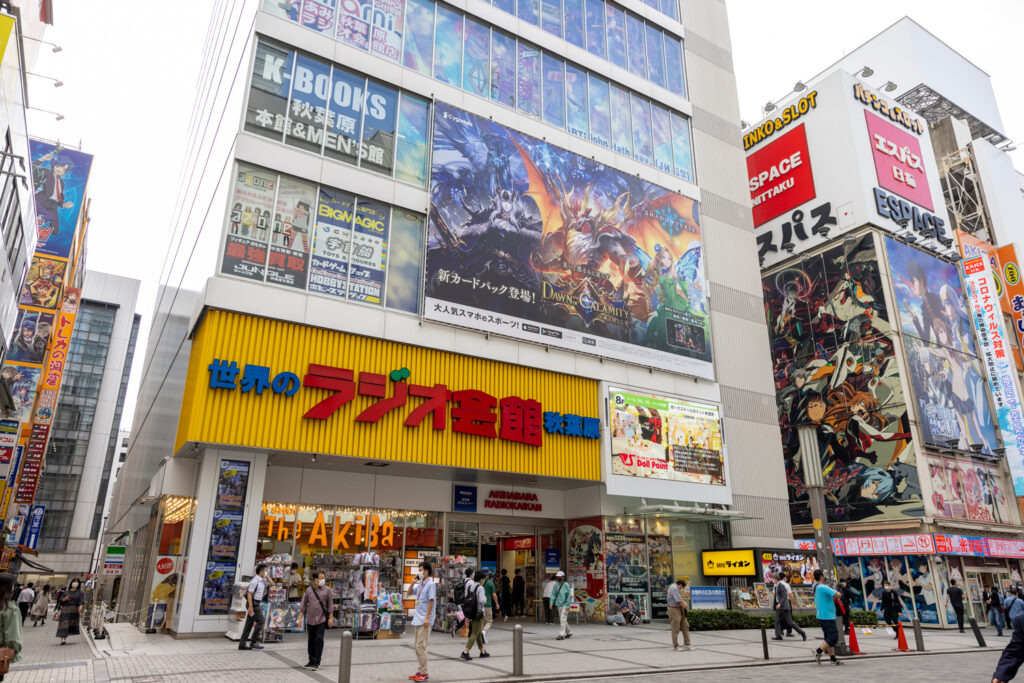 Akihabara is the center of Japan's technology culture, as well as its otaku culture of anime, manga, and video games. It is also known as an electronics town, with many stores selling the latest consumer electronics, computers, and smartphones.
Tsukiji Gourmet and Tokyo downtown Tour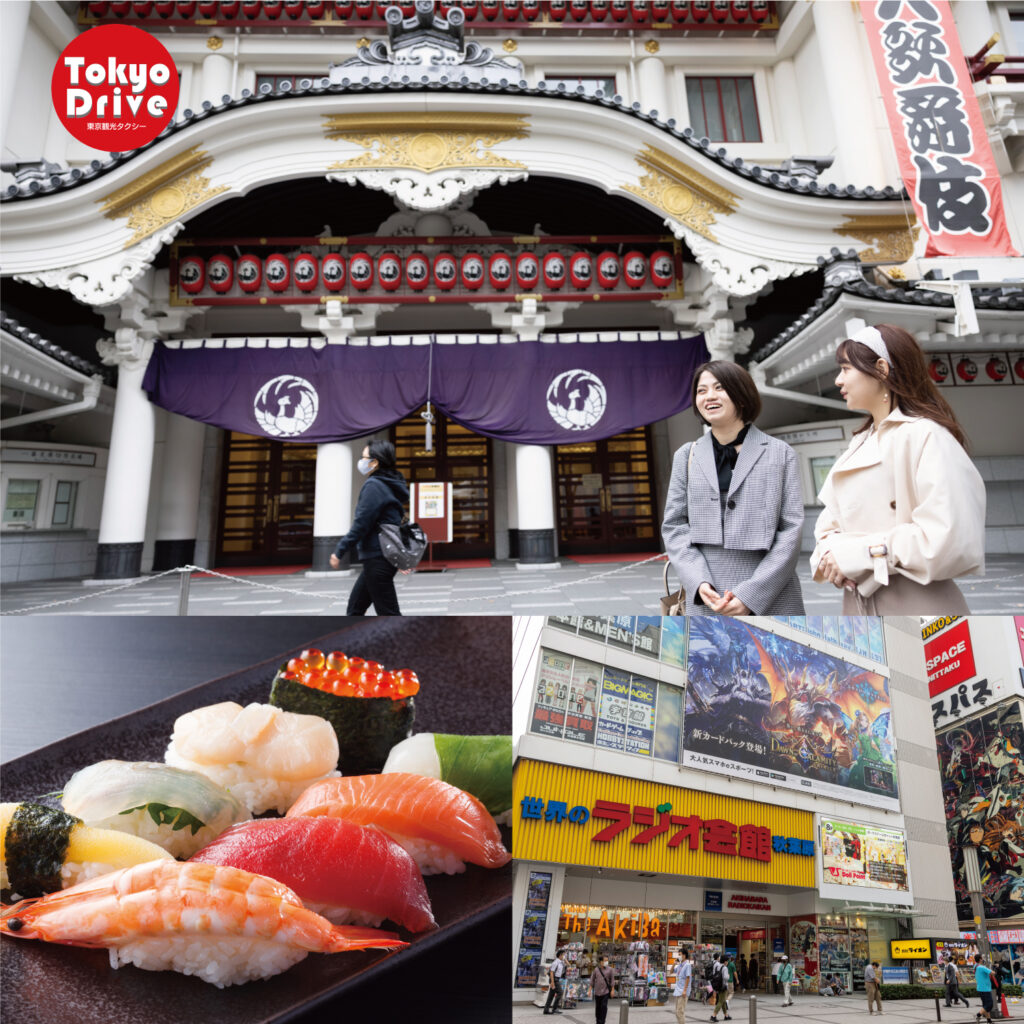 Tokyo city = Tokyo Station = Kabukiza Theater = Tsukiji Market = Akihabara =
Asakusa = Imperial Palace = Tokyo city
Do you have any plans today? If not, we offer you our taxi sightseeing service that takes you
anywhere in Japan's capital city. The most recommended and typical sightseeing course will take you
to the energetic places in the city. From the old traditional and historical atmosphere in Asakusa,
to the busy, fish market with delicious seafood glory in Tsukiji. Enjoy your spare time cruising Tokyo!
Tsukiji Outside Market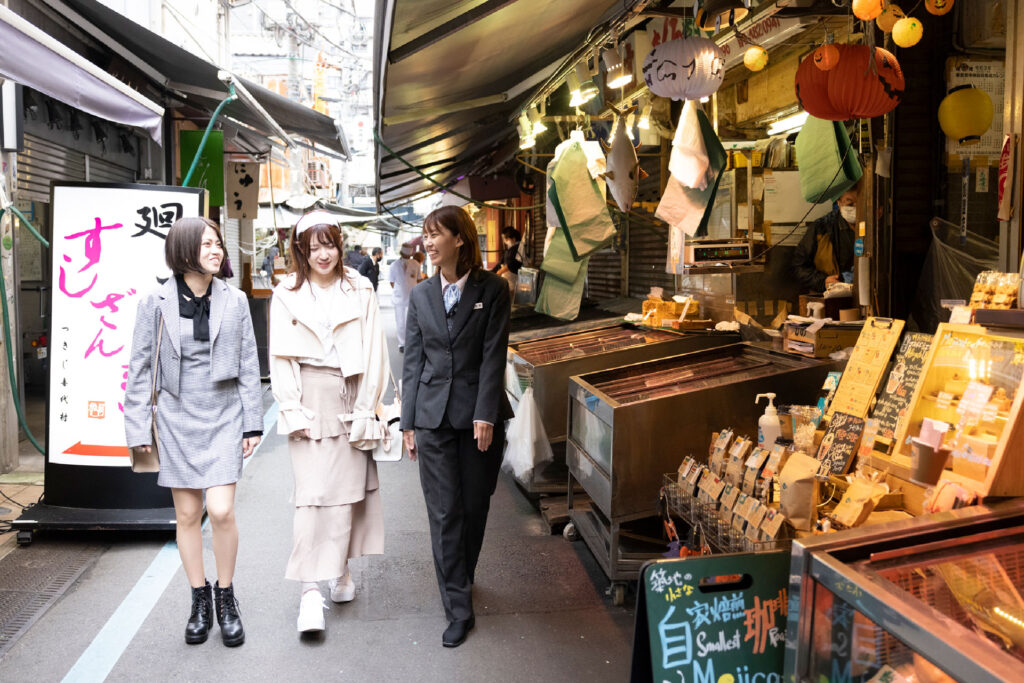 Tsukiji Outside Market is a gourmet market located in Tokyo. Tourists can enjoy a variety of gourmet foods made from fresh seafood, vegetables, and fruits. In addition, within the Tsukiji Outside Market there are restaurants, food stalls, and taverns that use ingredients purchased at the market, allowing tourists to enjoy their meals while touring the market. The Tsukiji Outside Market is a must-see for tourists who love gourmet food and drink. It is also recommended for tourists interested in Japanese food culture.
Night in Tokyo

Tokyo city = Tokyo Station = Kabukiza Theater = Asakusa =
Tokyo SkytreeTown = Akihabara = Tokyo city
Tired of thinking what to do after eating dinner? It's too early to go to sleep, but you aren't sure where to go. We offer you our taxi sightseeing service where you can just sit and relax while we take you to show Japan's capital city. This course is aimed toward the free time after dinner to enjoy sightseeing the night view in a small tour/party. Enjoy your spare time cruising Tokyo!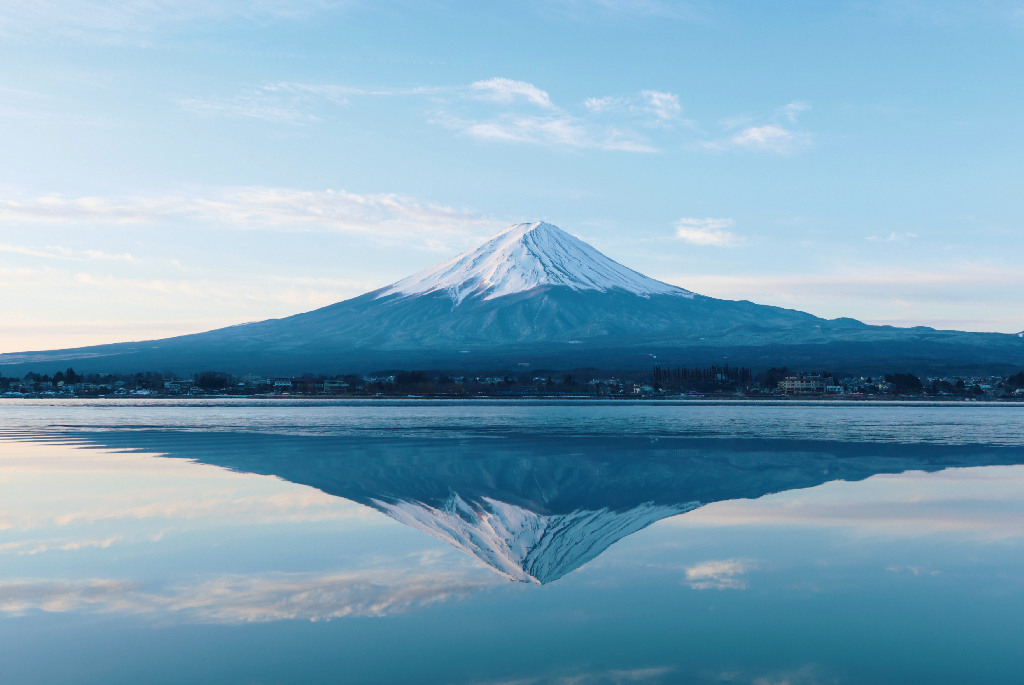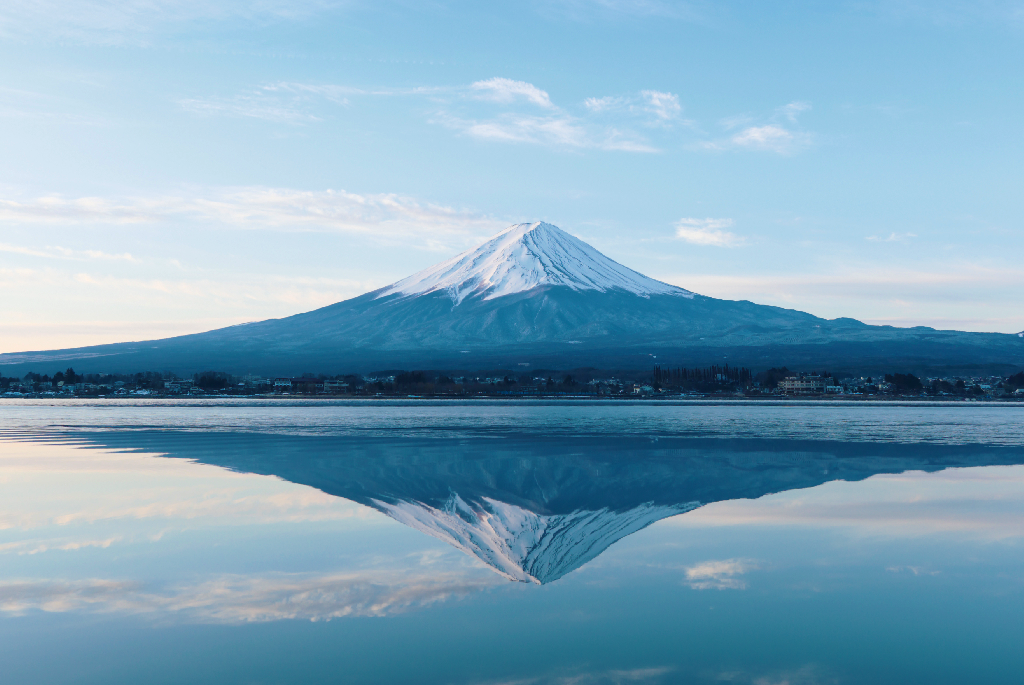 [Mt.Fuji & Hakone Route] Tokyo⇒Hakone Shrine⇒Hakone-machi port⇒Lake Kawaguchi⇒Mt. Fuji 5th station⇒Oshino Hakkai⇒Tokyo
It has been a while since Mt. Fuji and the Tomioka Silk Mill and Related Sites has been inscribed in the World Heritage List. The tourist attractions were famous before, but since the member of the World Heritage, its popularity has been booming even more. From tourists all around Japan and from all over the world, many people visit the sites every day.
Mt. Fuji (in the Yamanashi and Shizuoka prefecture) and the Tomioka Silk Mill and Relates Sites (in Gunma prefecture) takes a while to travel/drive from Tokyo. Usually people sign up for bus tours to take them there, but we decided to come up with a service where you can travel to these places from where you are staying! By a taxi!
Mt.Fuji&Hakone tour 8 hour course  61,130yen 
 *Tourist guide is available in Japanese
 *toll fee, parking fee and sightseeing facility fees not included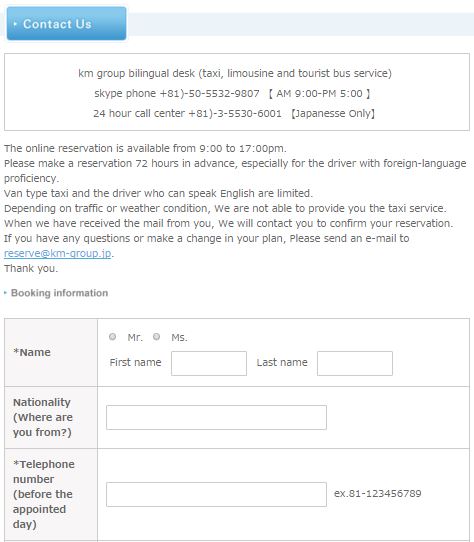 Sightseeing Taxi 0570-08-5931 (japanese)
新着記事
タクシーを利用した観光地巡り
利用料金が高いと思われがちなタクシー移動も観光タクシーなら定額料金で利用が可能です。
少人数でも大人数でも、観光アドバイザーも兼ねるドライバーがストレスのない観光地移動をご案内します。
料金について
利用方法について
観光タクシーのお問い合わせ